Out and about South Lake District.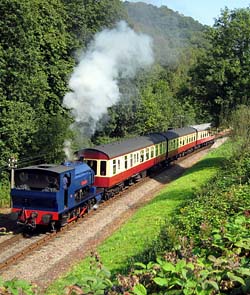 In Backbarrow, a short stroll from Montara is the Lakeland Motor Museum with an excellent collection of cars, bicycles and local history including the Campbell Bluebird Exhibition.
About 20 minutes walk away is the village of Haverthwaite, from where the Lakeside and Haverthwaite Railway operates. Also in the village is the Anglers Arms which did provide good food and ale but has recently changed hands so we cannot comment yet. The White Hart in Bouth, however, is well worth a visit.
About 6 miles to the south west of Backbarrow in the charming town of Ulverston. The birthplace of Stan Laurel, the town hosts a small museum dedicated to Laurel and Hardy, as well as a great selection of individual shops, cafés, pubs and a Booth's supermarket. Eight miles to the south east of the cottage is the Edwardian resort of Grange-over-Sands, where the traffic-free promenade provides a delightful evening stroll.
Heading to the north you have the entire Lake District National Park - starting at Windermere to the north east and Coniston to the north west. So much to see and enjoy!